I have a new kit in the store today, a collaboration with Charmaine of "
Wyld Web Designs
", called "The Seaweed is Always Greener": It is $6.00 and is 25% off through Sunday.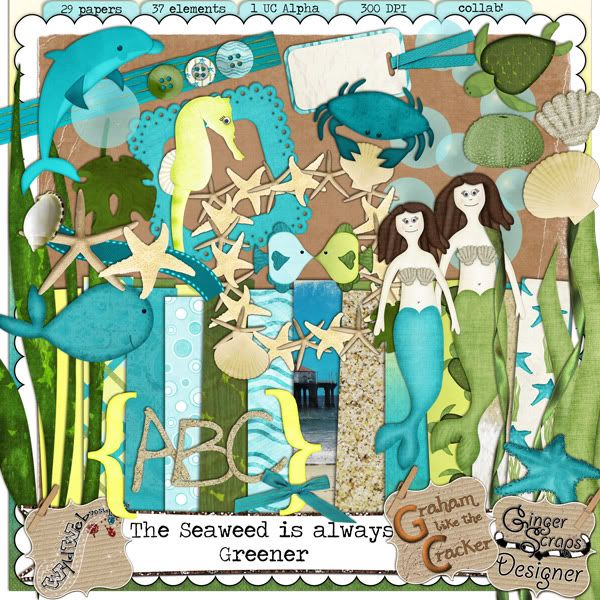 Here are some layouts by my fabulous CT:
Belinda
: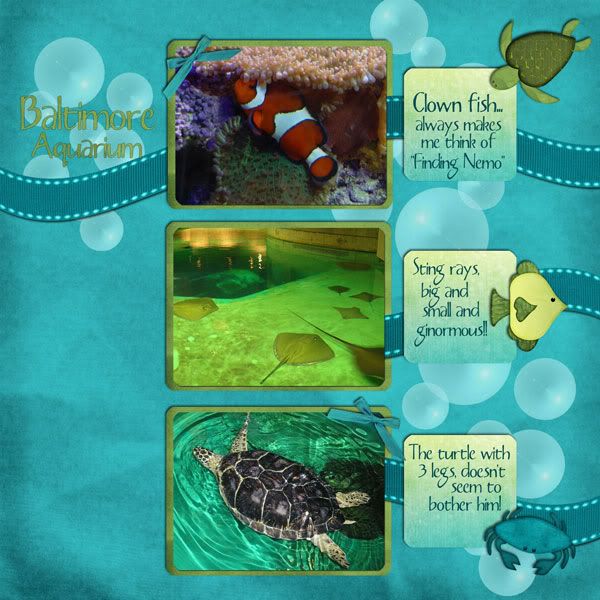 Laura
:
Jenn
:
Tara
:
Juli
:
Ashlee
:
And our special Guest CT member of the week:
Amber
Make sure you click on the CT members names...some have freebies for you on their blogs!!!
And finally a 2 pager by Char, cuz she likes our new kit LOL: Isn't her Lilah ADORABLE?
And just because Char loves ya, there is a freebie QP of her layout on the Gingerscraps blog, go check it out
HERE
!
and here is my layout
I bet you want to see my freebie for this kit, don't you?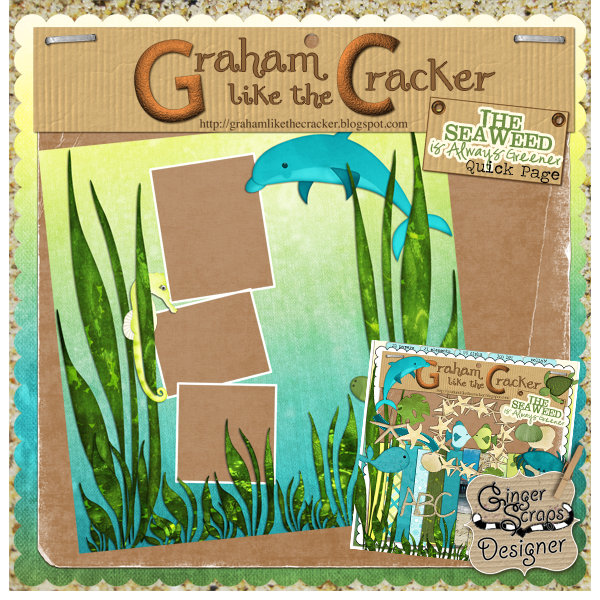 click on the preview to download.
If you head over to Char's blog. She has yet another freebie for you.
I would have had a layout for you, but my computer is in the shop. :( I am really hoping to get it back soon to have some fabulous NSD goodies for you!