This week's challenge was a CHALLENGE! The kit had to be about me. I much rather make cute kits to scrap things about my son, so this was really hard! But I LOVE the way my "me" layout came out, so my efforts weren't totally in vain.
If you like to bake, or you enjoy rich papers, this is the kit for you!
---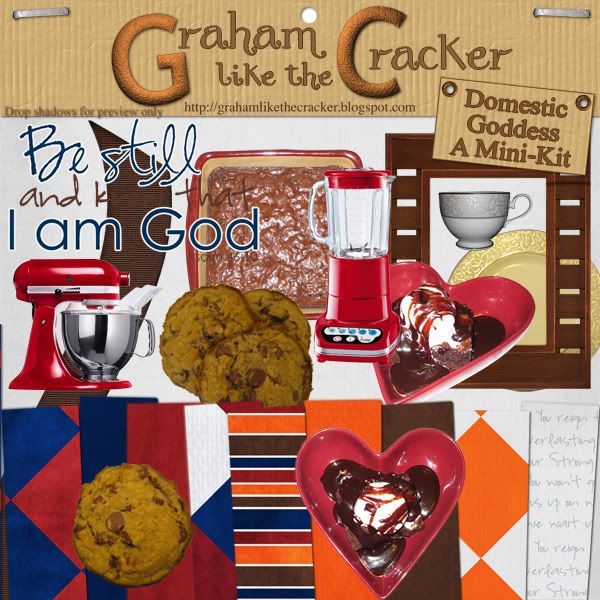 This kit contains:
10 paper
5 Solids
5 Patterned (3 diamond, 1 striped, 1 lyric-ed)
12 Elements
1 frame
1 wavy ribbon
1 word art
2 kitchen appliances
1 Tea Cup
1 Saucer
5 yummy baked goods (pictures are of items I actually baked.
)
Download from 4shared
Elements
Papers
Or from Digital Candy
Elements
Papers
Enjoy!
Here is the LO I made with it:
I want to see your layouts! If you ever do one from my kit, please either email me from the lady bug link at the top of my blog, or comment with a link to your blog. I will post in my end of week kit review!
I am not going to be around this week. My Scrapland BFF is coming to visit! Charmaine lives in Washington and she is coming down to California for the week. But please check back, because I have VERY exciting news coming!
And RUN over to
Char's blog
. She has a wonderful new freebie kit this week. AND she will have another one on Tuesday!
Also, don't forget to head over to
Brownie Scraps
to download the other Week 5 Free kits!