I have completely re-done my first kit! It is now full sized with 19 papers and 30 elements!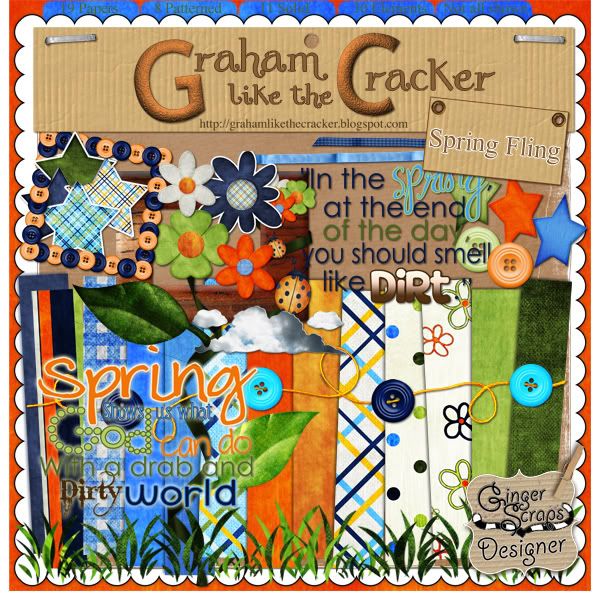 So you might have noticed, my kit preview now has a GingerScraps label on it. :) Starting on Friday, April 3rd, I will be selling at
Gingerscraps
! Ginger has gathered a wonderful new group of designers, and we all have some great kits for you.
I can hear the grumbling now. "There go the great freebies!"
That's not true. Because with EVERY kit release that I do, I will be giving away a mini-kit freebie and a chance to win the WHOLE kit for FREE!
All you have to do it download the mini, make a layout with it, and e-mail me or comment with a link to your layout using the mini. Then on Sunday night, I will choose a winner. Your layouts will also be posted on my blog if you send them to me. :)
Would you like a freebie? I have one for you before you can even buy the kit!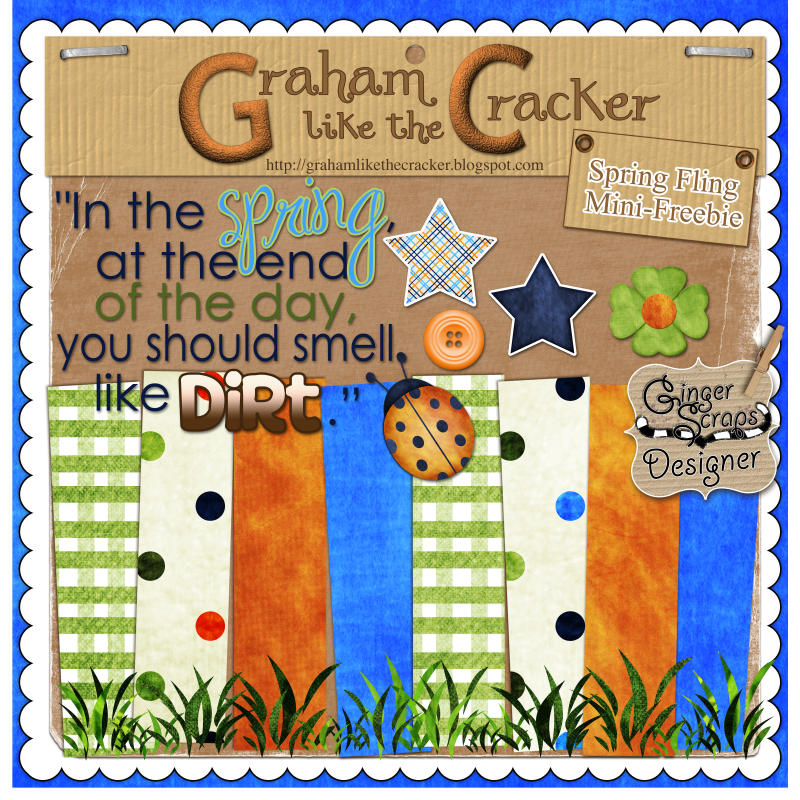 Don't forget to e-mail me or comment with a link to your layouts. One lucky person will win two of my kits to celebrate the grand opening!
Click on the freebie preview to download from 4shared.
Also, a new round of Brownie Scraps Design training has begun, so that means 5 weeks of freebies! WHOOT!
Tomorrow, I will show you what my creative team did with the re-do.
Come back every day this week... There are going to be some FABULOUS freebies this week. :) PLEASE PLEASE comment and let me know what you think if you download. :)