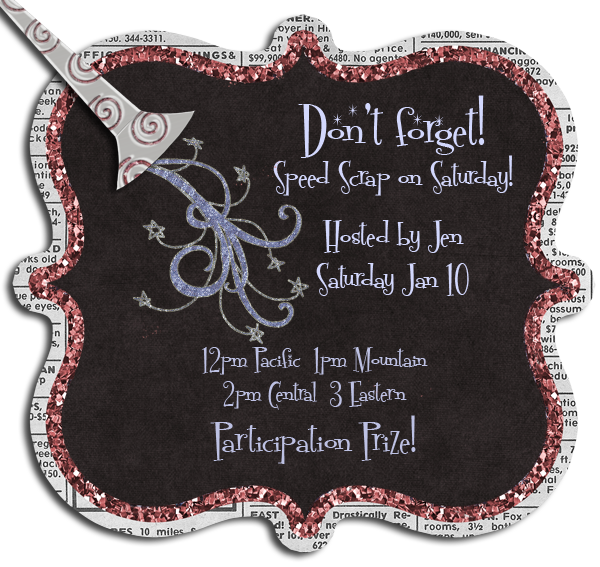 Join us at the Gingerscraps Forum on Saturday. There will be an adorable participation prize (that I haven't made yet) for making a layout.

It's quick, it's fun, and you get a freebie! Besides, how else will you get a layout done in an hour?

To get to the Gingerscraps forum, click on the image above, then click on the Challenges thread, then click on speed scrap, and then click on the appropriate day.