Hello my lovely bloggie readers, I have some wonderful news! I have decided to join a new store in the fall, called Daydreamer Designworks! I will still maintain my home at Gingerscraps, but I am excited to work with these ladies at the new store.
The new store opens at the beginning of September and they are holding their store CT call right now!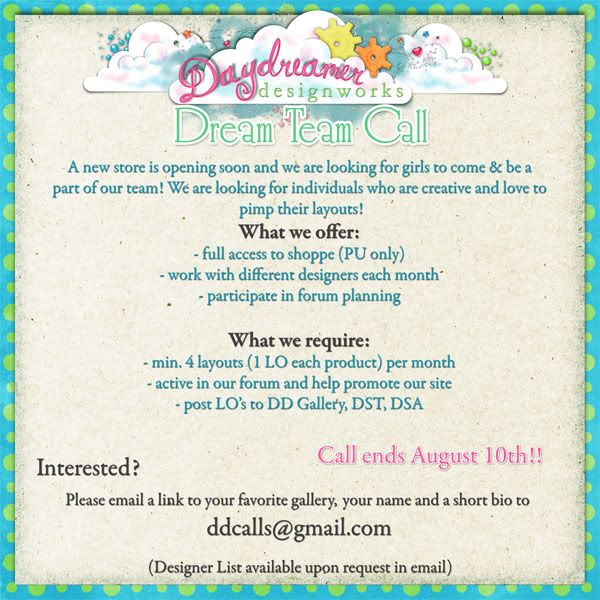 Go join the forum too
! There is already fun going on!