It's in the store!! Wow! I have never had so many comments on a new kit release.
I have TWO new kits for you this week!
and the papers:
Grab your sunblock and a towel! We're going on a Hukilau! This kit is perfect to scrap pictures of your trips to Hawaii or from your latest backyard luau! Pictures of your little aloha princess or surfer dude will look great too!
It contains 20 papers and 46 Elements!
This kit s $5.00
I also have these fantastic paper and photo masks that coordinate with Hukilau Honey.
Want a fun way to show off your pictures or papers? Photo masks are a great way to do that. Instructions are included in the download.
This package contains 4 masks. Two with text, two without. They are $2.00
My CT made such gorgeous LOs!
Becka
made two!
Grace

Jenn
and mine
I just love this kit, it was inspired by Char's new puppy, Brody, or Lil Fella as her daughter started to call him! There is just nothing cuter in the world than her little 3-year old voice saying, "Lil Fella"! Here is the preview for
Lil Fella
:
and the paper preview: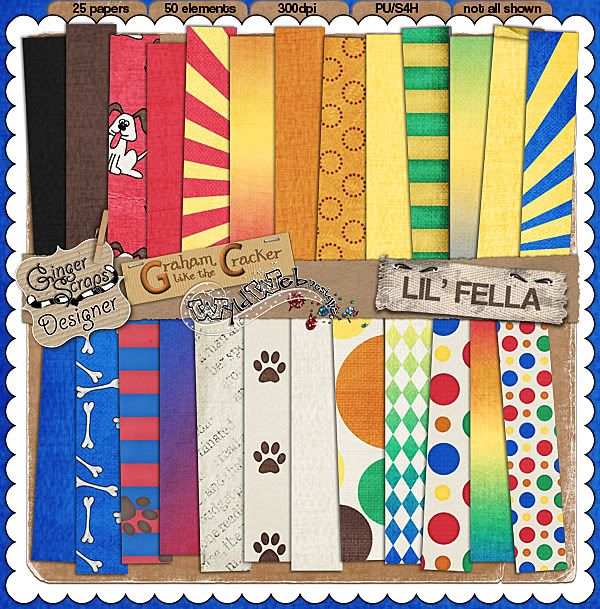 This kit is perfect to scrap your pictures of everyone's favorite member of the family. This kit is bright and fun and will show off your pampered pooch perfectly.
It contains 25 papers and 50 elements.
The elements are:
1 Sun
1 Cloud
1 Paw Print
3 Splatters
2 Grass Clusters
2 Dog Houses
1 Dog Biscuit
4 stapled word plaques
3 dog bones (one doodle, one sticker, one acrylic)
2 dog bowls (one doodle and one sticker)
4 dogs (two doodle and two stickers)
2 tennis balls
2 buttons
5 dog collar "ribbons"
3 frames
3 dog leash fasteners
1 fetch stick
2 newspapers (one doodle and one sticker)
5 nylon webbing ribbons
5 stapled twill labels
In addition, Jen and I both created our own add-ons to the kit: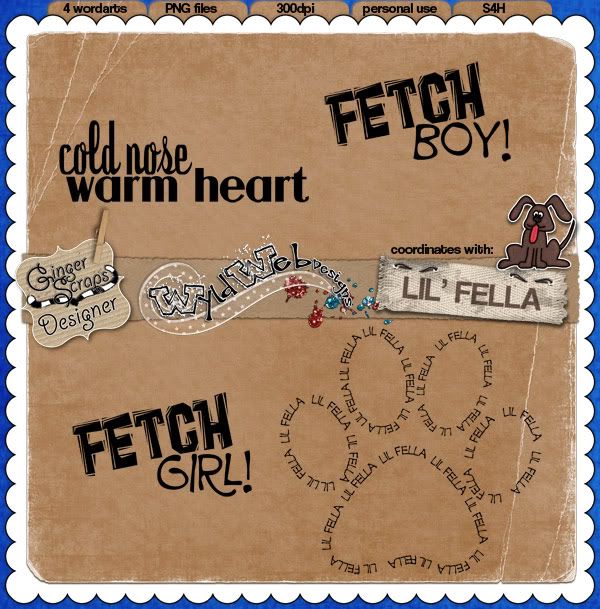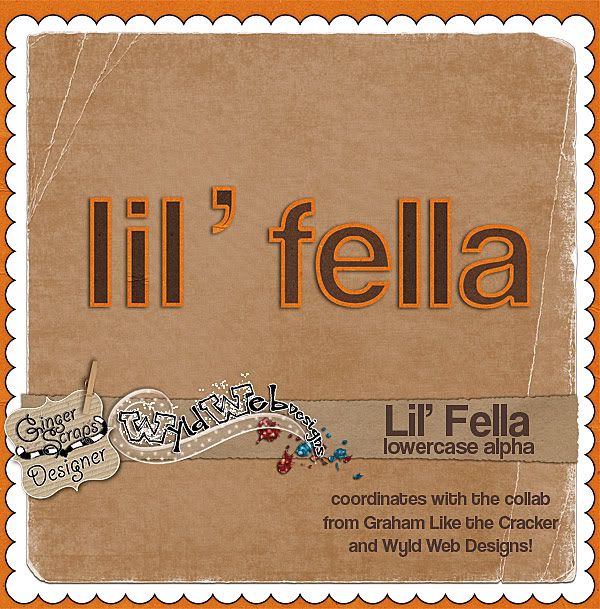 I told you, its huge! You can buy each piece individually, OR, you can save over 35% and buy the bundle!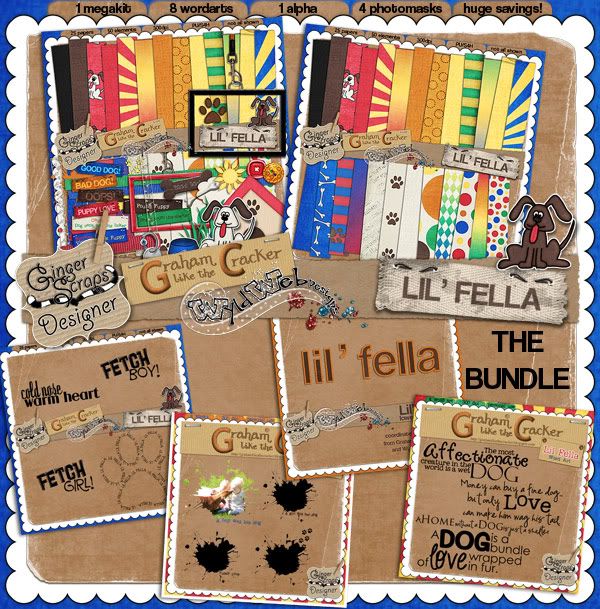 A great savings for a huge kit!
Here is some CT inspiration for you:
Becka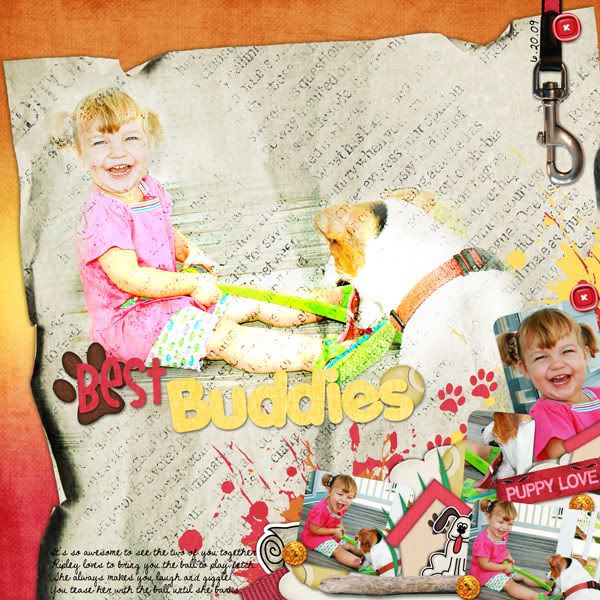 Sally: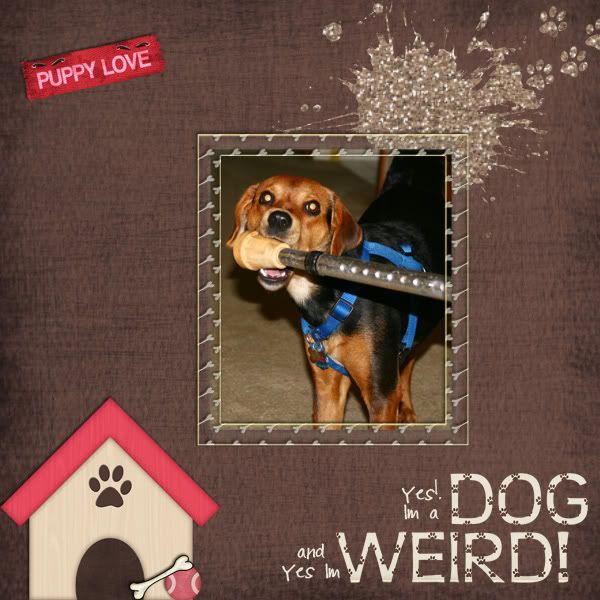 Grace: